Environmental Protection Laboratory
The environmental protection laboratory is equipped with specialized chemical testing equipment, including the XSEA1000S energy dispersive X-ray fluorescence spectrometer (X-ray), inductively coupled plasma optical emission spectrometer (ICP-OES), gas chromatography mass spectrometry (GC-MS), and various pre-processing equipment and facilities. The laboratory operates in accordance with the IEC/ISO 17025 laboratory management model, implementing standardized procedures for sample reception, testing, and management. It has the capability to independently conduct testing for regulatory substances such as RoHS 2.0 and California Proposition 65.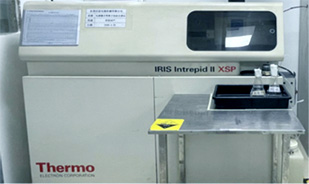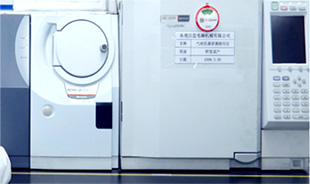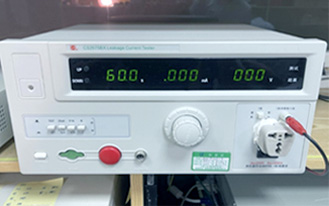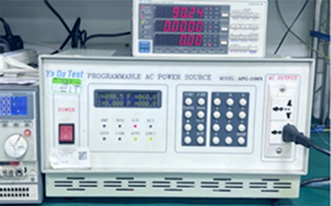 Electrical Performance Laboratory
The Electrical Performance Laboratory is equipped with a range of testing equipment and tools for electrical performance, including variable frequency power supplies, oscilloscopes, electronic loads, power meters, multimeters, insulation withstand testers, color difference detectors, and DC power supplies. Our team of testing technicians follows strict adherence to national and international standards such as UL1310, EN62368, and IEC60335 to conduct comprehensive product testing.

Mechanical Performance Laboratory
The Mechanical Performance Laboratory is equipped with a wide range of testing equipment, including digital tensile testing machines, vibration testers, coordinate measuring machines, drum testers, and bending swing testers. Our laboratory is capable of conducting various tests, including static tensile testing, drop testing (both at the box and unit levels), simulated transportation vibration testing, dimensional measurements, drum testing (octagonal shape), bending swing testing, and melt flow testing for rubber materials.
We strictly adhere to industry-leading testing standards, such as UL1310, IEC62368, IEC60035, UL758, GB5023, GB2099, JIS8303, BS6500, and EN62368, to ensure accurate and reliable results.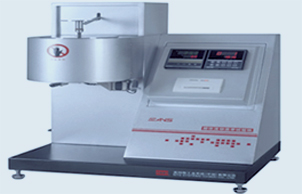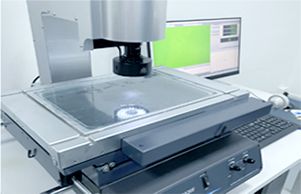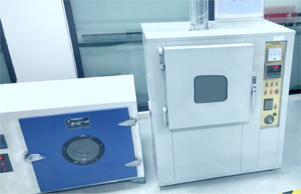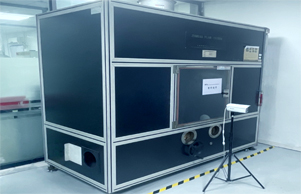 Environmental Laboratory
The environmental laboratory is equipped with multiple devices such as constant temperature and humidity chambers, high-temperature aging furnaces, glowing wire testers, flame retardant testers, and freezers. It is capable of conducting temperature and humidity testing, high-temperature and high-humidity testing, high and low-temperature storage testing, high and low-temperature operation testing, high-temperature aging testing, wire flame retardant testing, and low-temperature testing.
EMC Laboratory
The EMC laboratory is equipped with devices such as electrostatic discharge testers, lightning surge testers, EMI spectrum analyzers, leakage trace testers, noise testers, and photometric curve testers. It is capable of conducting ESD testing, surge testing, leakage trace testing, noise testing, photometric curve testing (mainly for LED and lighting products to measure emission angles and illuminance values), as well as manual testing for large product drop tests.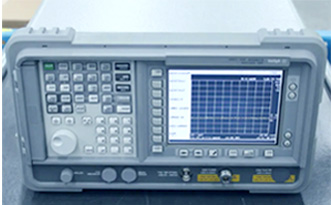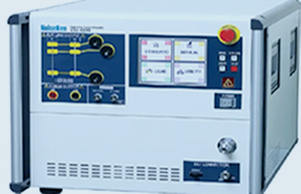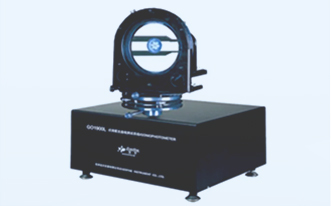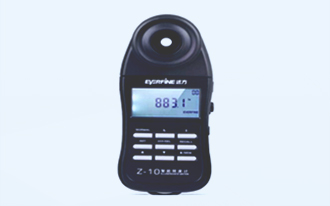 Optical Laboratory
Our optical laboratory is equipped with advanced tools, including an integrating sphere, photometric curve testers, and luminous flux testing lamps. These instruments allow us to measure and quantify essential parameters such as intensity (I), flux (φ), color, directionality, and power consumption. These parameters provide specific information about the performance of our equipment for various applications. We follow industry standards and utilize specific testing procedures established by recognized organizations to ensure accurate and reliable results.

End-to-end and traceable quality control
Exceeding customer expectations with superior quality